December 23, 2019
5 Lies GMs Tell Themselves About the Auto Industry
As a general manager (GM) of a car dealership, you have a massive amount of pressure on your shoulders to push sales and help your company succeed.
Yet many GMs have been lying to themselves about important processes and day-to-day operations that could dramatically increase profitability.
Are you falling for any of these dangerous misconceptions?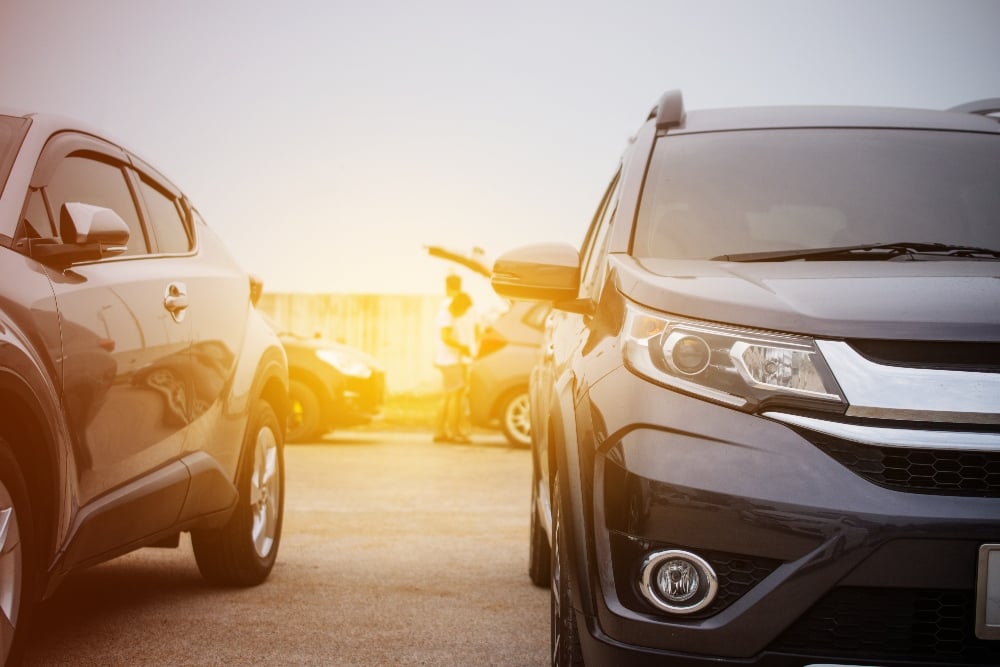 LIE 1: "I don't have any new options for sourcing pre-owned inventory."
Many managers see their way of selling or buying pre-owned inventory as unavoidable. GMs lock their office door and drive to the auction, where they miss out on a day of dealership sales and waste hours hoping for the right buyer or seller on the lane. For many managers, it's the only way they've ever known to flip or stock used vehicles— and they've come to accept the sting of expensive transaction fees and the transportation headaches.
Some dealers have transitioned to the online auction environment, but most bids are subpar at best. Yet unfortunately, these online exchanges are still more efficient than the in-person auctions, and many GMs purchase overpriced vehicles for the added convenience.
What if we told you that there was a way to buy and sell pre-owned cars online at great prices, with little-to-no hassle?
With CarOffer's Buying Matrix™ and instant offer features, you can join our National Buyer Network and set up automatic offers with the exact parameters you want. Additionally, CarOffer cuts the traditional transaction fees by two-thirds as well as the fixed transportation fees, putting that money right back into your bottom line. For sellers, we have the biggest buyers in the country, and 45-Day Guaranteed Offers.
LIE 2: "I can't be all that picky with my pre-owned inventory."
Many GMs are forced to take whatever they can get at auctions, limited to the selection on the lane that day. Sometimes buyers leave empty-handed or with vehicles they aren't sure will even sell.
Within CarOffer, each manager can set up their own Buying Matrix™, where they can order pre-owned inventory just like the new car inventory from the manufacturer.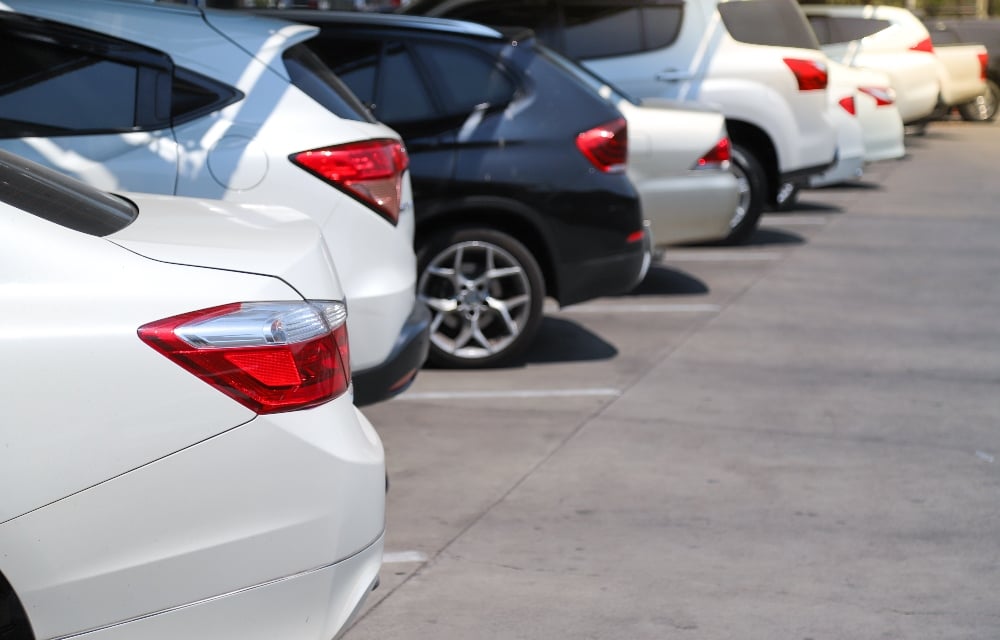 All you have to do is fill out a Buying Matrix™ profile with your predefined parameters, like the mileage, makes, models, colors, etc. that you're looking for. Set your parameters, and let CarOffer do the rest. Our intelligent technology makes offers on those vehicles for you, securing incredible deals automatically, so you can focus on what's happening on your sales floor.
LIE 3: "All dealers sit on pre-owned trade-ins for a while; the water loss is unavoidable."
It's true that sometimes used inventory can be hard to move. Certain trade-ins just don't sell quickly, and the longer they sit on your lot, the faster they depreciate. In fact, the average pre-owned vehicle depreciates by about 1.5% a month, costing GMs across the US about $900 a day in water for cars over 45 days old alone.
Dealerships are drowning in underwater inventory on their lots. The average dealer actually lost over $13K in 2018, according to NADA data— and a big reason they're going under is their poor trade-in practices.
Many dealers try to "steal" on fresh trades, or offer less than what a car is really worth, to compensate for wholesale losses. As a result, dealers only win three out of every ten cars they appraise and are limiting a huge opportunity for a quick profit.
Fortunately, CarOffer has developed solutions for your drowning inventory woes. With us, you can enjoy guaranteed pre-owned inventory turnover instead of a lot full of aging cars that nobody wants to buy. With us, you can trade in underwater stock for different, more desirable models every 45 days.
But wait, it gets better. You can lock in a return rate to trade back pre-owned stock after 1½ months. Our special rate and guaranteed turnover make it easier than ever to avoid depreciation costs and for you to always have the newest vehicles that buyers desire.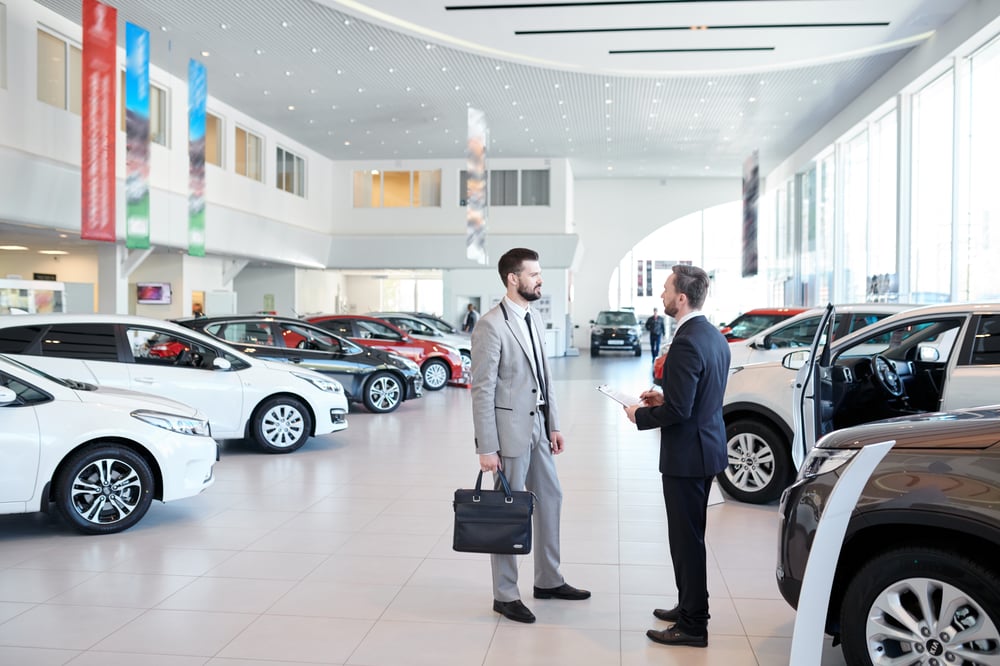 LIE 4: "I have to pay for monthly subscriptions and have recurring expenses."
Most of the tools that dealers currently use require a monthly subscription. These recurring costs are often thought of as a necessary "investment" each month to keep operations running smoothly; however, they're a lot more disposable than many GMs think.
With CarOffer, your dealership can seamlessly integrate their workflow with no monthly subscriptions. Not only is this cost significantly less than all those monthly expenses add up to, but it also comes with added features that the competitor's software just can't offer, like our innovative instant trade platform.
LIE 5: "It takes weeks to train my team on how to use new technology, and I just don't have the time or money to waste."
This may have been true in the past when you had a handful of software programs and tools from various vendors. Nowadays, innovative, integrated technology makes life easier on staff and GMs.
With CarOffer, you'll need to learn and train on one interface alone, not a handful of different tools. With one workflow, you can quickly implement and equip your team with all the tools and software they need to succeed.
No Need to Settle
These lies might have been true before, but they aren't anymore.
The auto industry is changing. It's about time you come along for the ride.
Request a demo of our services to experience our revolutionary software and see why hundreds of dealers are joining CarOffer.