December 30, 2019
Important Things to Consider Before Purchasing Used Inventory
A customer is looking to trade in a hot model or you're ready to place a bid at auction, and you're eager to take it off their hands. But before you make them an offer, take a step back.
Certain factors can affect your likelihood of selling or trading in pre-owned inventory and aren't always considered— or are missing from the car facts report.
It's crucial to know what to look for when shopping for pre-owned inventory to resell. Steer clear of any vehicles you spot with the following red flags:
1. Vehicles with any accident report.
Buyers are always more hesitant to choose a repaired model than an accident-free one. However, it's not always a deal-breaker if the fix was done right.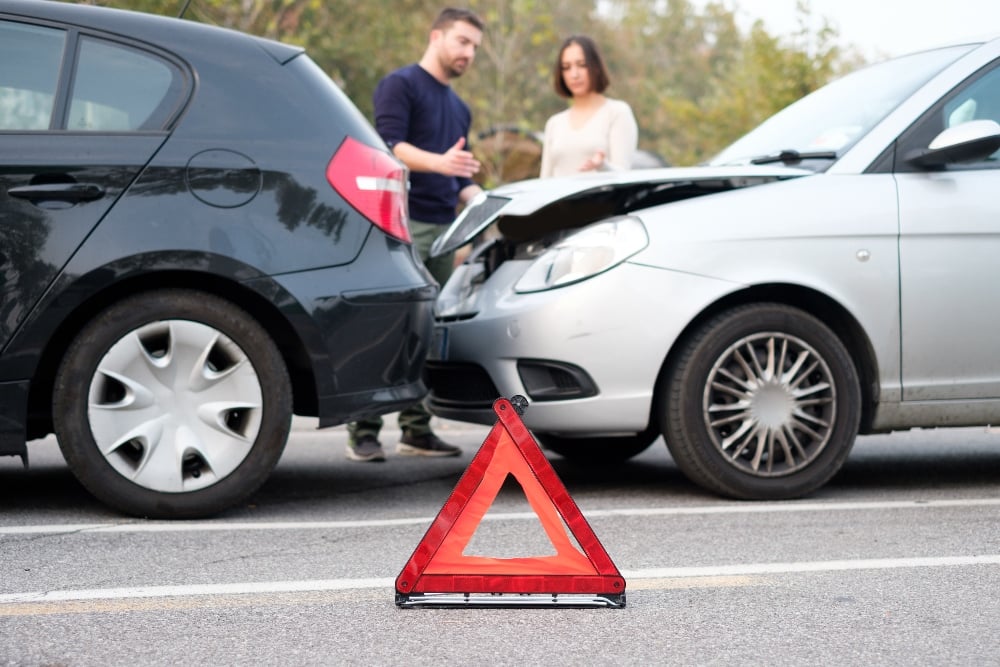 Here are a few important questions to ask yourself when reading the accident report:


How old is this vehicle? // Many sources say that a car will only be worth around 35-50% of the price it was sold for after five years. Cars that have been repaired can see higher depreciation rates, and if it's an old vehicle already, its value may be too low to bother.


Who fixed it? // Do you know the reputation of this body shop? If not, look into it. If the shop is known for doing quick jobs or only warranting their work for a year after repair, it will affect your resale value.


Does it have a salvaged or rebuilt title? // With titles like this, it's hard to be sure of their true condition or value. Some insurers won't provide coverage for rebuilt titles; another negative strike against your likelihood of selling.
2. Vehicles with frame/unibody damage or structural repairs.
Did the vehicle face major damage or just cosmetic repair? While damaged sections of a car's unibody can be replaced, underlying damage could cause additional problems down the road. Plus, many reputable sources, like CarFax, view structural damage as a safety risk.
We recommend not only carefully reviewing the vehicle report, but also taking the trade-in for a test drive. Listen for odd noises, vibrations, or unusual experiences, and keep in mind that this R-title will have a much lower resale value— and may not be worth the effort for a small profit.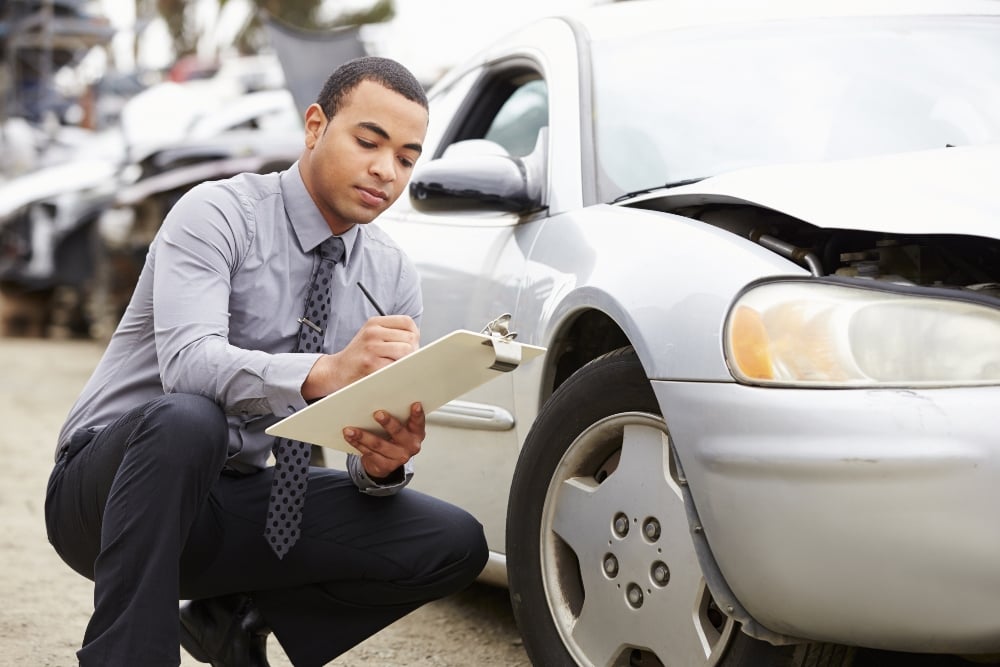 3. Vehicles with major unrepaired mechanical issues.
Sometimes you can get a good deal on a used vehicle without an essential part. For instance, if a timing belt went out and blew an engine, it might cost $6K+ alone to replace. In some instances, it's worth the investment for a larger return. But be cautious of these types of purchases, as oftentimes more unexpected costs unravel, which can really eat into your profitability.
4. Vehicles that have been repainted.
There are a lot of ways to mess up a paint job. If someone painted over the vehicle's previous paint (vs. first sanding, cleaning and priming), it's subject to fading, oxidation, and irregularities in smoothness. Same goes with rust or scratches: paint won't fix those, yet some cheap workarounds won't do the job right to save a buck. Be sure to closely inspect the vehicle, looking for spray lines or shoddy work, which can decrease the car's appeal and price tag.
These warning factors aside, when done right a fresh coat of paint can actually increase the value of a vehicle. This is especially true for older cars, who can really shine with a new coat.
5. Vehicles with refurbished or aftermarket/non-branded parts.
Many aftermarket parts don't come with long-lasting warranties if they come with any warranties at all. Even a one year warranty is nothing compared to most original equipment manufacturer's coverage.
Additionally, the quality may not match. Although these non-branded parts were meant to replicate the originals, they don't always fit properly or have the same life-expectancy/durability as the branded counterpart. While you may save a few bucks of the knock-off, it could also knock a few grand off your bottom line.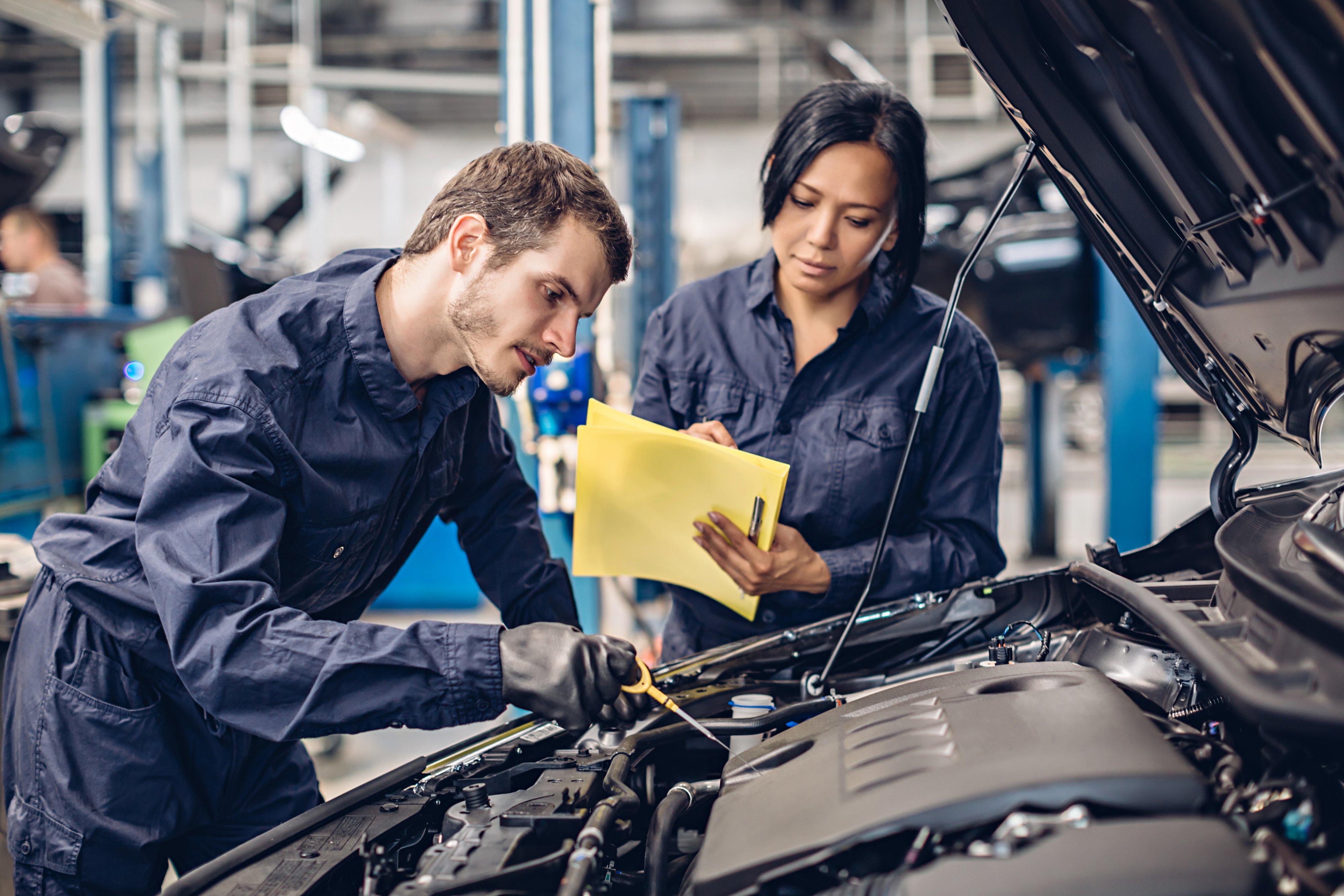 6. Vehicles with inconsistent mileage history or with verifiable odometer discrepancies.
Did you know that there are roughly 1.6 million vehicles on the road with rolled-back odometers? CarFax warns against rollback fraud, and we too caution you to look over for odometer issues.
Look for signs of advanced wear on other internal parts of the car that might indicate an odometer reading inaccuracy. For instance, if the car's battery is four years old and is corroding where it's hooked in, but the car only has 20K miles on it, that's a red flag.
Other Red Flags
While the items above are the most important, other variables can also affect a vehicle's value:
Tires that need to be replaced
Tires that don't match
Curbed wheels
Brakes that need to be replaced
Cracked windshields
Check engine and other dash lights
Vehicles with hail damage
In the end, use your best judgment. There are dozens of factors that can affect a vehicle's worth and put your used lot underwater— and it's pertinent you evaluate a car with a keen eye before making a trade-in offer.
Instantly Qualify Your Pre-Owned Inventory
CarOffer has the custom solutions you need for your pre-owned inventory problems. With our TradeGrade™ appraisal feature, you can qualify your used inventory and receive offers in seconds.
Ready to instantly profit on your used car lot? Sign up for a demo today.